Contact
Joshua Schuyler
470-239-0596
Spreadsheets and whiteboards.
These are the tools construction companies have traditionally used to manage their inventory of rented and owned equipment…
Needless to say, inefficiency is often the result. Machinery is lost. Time is wasted tracking it down. Data entry is time-consuming.  And if someone accidentally erases a whiteboard, forget it. What's more, the process of renting equipment from suppliers becomes more tedious, as many construction companies simply aren't aware of everything they have under their roof or out in the field.
Jason Perez and Josh Schuyler saw a massive vacuum, in which people were using manual processes that technology could solve. More specifically, they saw the need to "empower contractors and equipment managers and make things simple again." With their experience in the construction and equipment rental industries, they were uniquely qualified to address this issue.
In response, Â they created YARDZ, a powerful tool for tracking rental and owned equipment. Using the product, companies can save time and money by being more efficient in managing their inventory, reducing duplicate rentals, and keeping close track of all equipment contracts and their provisions. YARDZ Â provides four different versions of its software: Pro, Corporate, Enterprise, and Enterprise Plus.
As stated on the company's website, "Our goal was to give construction renters and asset managers their time back and technology that not only benefited their workday but saved money for their businesses and looked out for their bottom line."
As a result, Yardz can move contractors away from whiteboards and spreadsheets and "into the future."
2972 Webb Bridge Rd
Alpharetta, Georgia 30009
"Provide peace of mind and efficiency to contractors who rent and own large volumes of equipment, using a single portal to see and manage all their assets."
YARDZ, the most powerful software for tracking rental and owned equipment in the construction industry.
Jason Perez, Co-Founder and CEO
Growth Forecast
According to research firm, Mordor Intelligence, the construction equipment rental market was valued at USD 103 billion in 2020, and it is expected to reach USD 137 billion by 2026. It is also anticipated to register a CAGR of 4.78 % during the forecast period (2021 – 2026).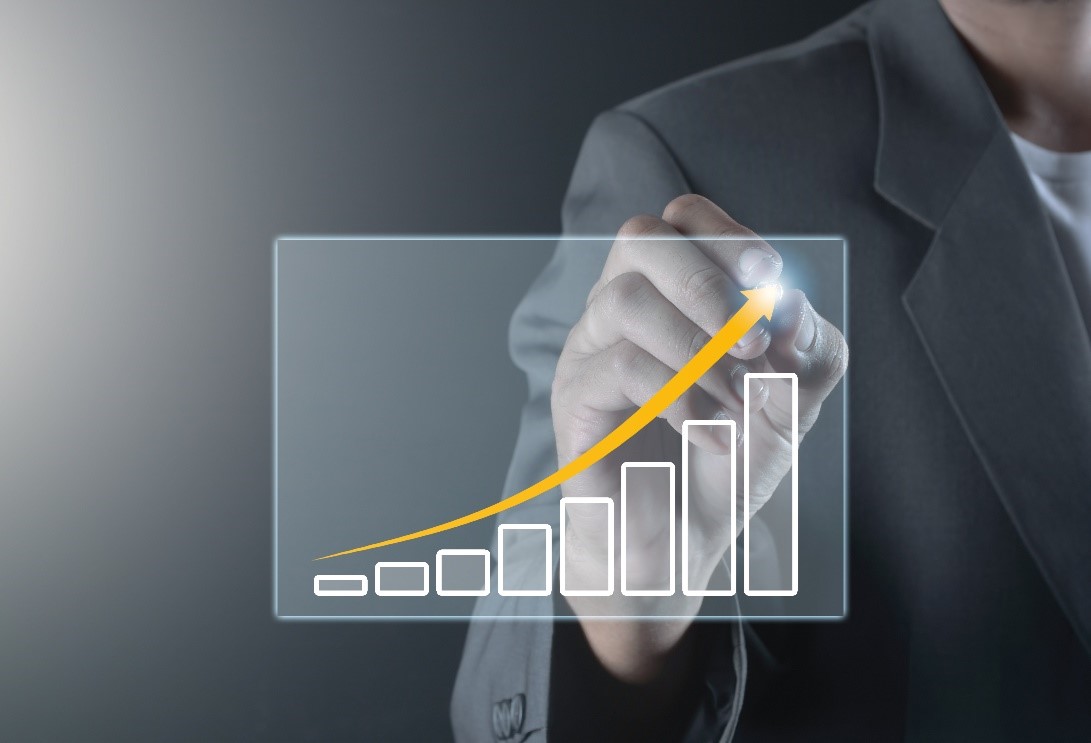 The outbreak of COVID-19 impacted the demand for construction equipment rental market globally, as many construction activities were halted during the lockdown period in order to maintain the social distancing norms and contain the spread of virus. However, with the gradual opening of the global economy – and particularly the United States – the demand is gaining momentum, as governments are increasing their spending in construction activities in order to get GDP growth back on track. The result will be an increase in demand during the forecast period.
One of the major factors driving the growth of the market is the construction industry, especially in developing countries, owing to numerous growth opportunities in infrastructure, residential, and non-residential sectors.
There is also a rise in construction of multi-family houses (with the growing trend of nuclear families), and increasing investments in the construction of roads, highways, smart cities, metros, bridges, and expressways due to growing population and urbanization.
All these factors create a significant market growth opportunity for YARDZ. As construction companies and contractors increase their workload – some at impressive rates – there will be an accompanying need to rent and purchase more equipment. The pure volume of equipment makes tracking it much more critical as companies hit hard by COVID-19 look to maximize profits and reduce expenses. A product like YARDZ can achieve these goals far more effectively than any other method, including competitive software tools offering less functionality.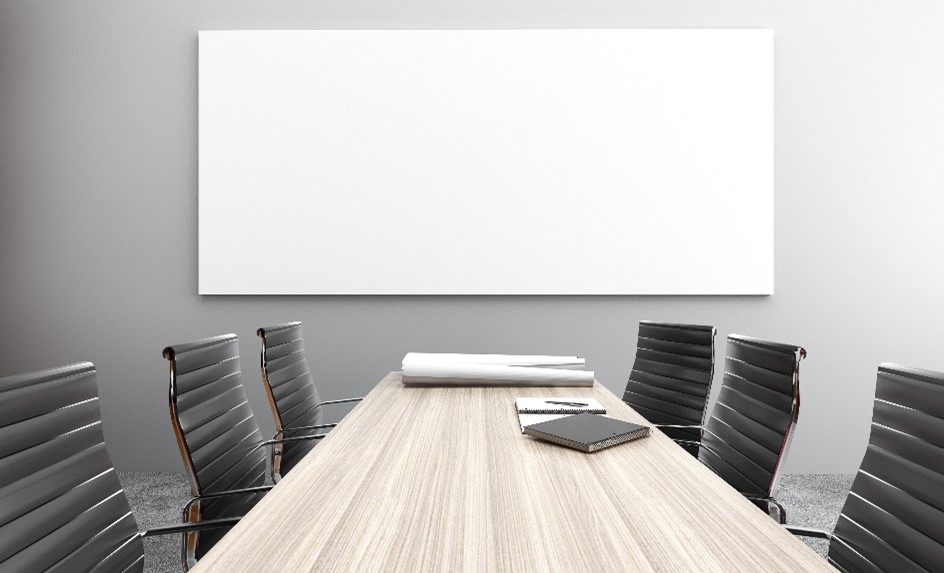 Still, there are always market challenges when a paradigm shift is introduced in an industry. While YARDZ has a number of reputable and forward-thinking  clients, the construction and asset management industry, as a whole, has relied on antiquated methods. And like many industries – but especially in construction – change is hard to come by. The attitude is, "We've always done business this way before. Why change?"
But has it worked? Spreadsheets and whiteboards are rife with inefficiency. Money is wasted, and efforts are being duplicated. Every dime that can be saved, every mistake that can be avoided results in a stronger bottom line. It can be an uphill battle to get companies to change how they've tracked their equipment inventory. But once they've been shown the benefits – and the relatively low cost of entry – barriers can be broken down, and old habits can be changed.
Clearly, the YARDZ software platform is geared primarily towards the construction industry and contractors – those markets that would naturally rent and own the most heavy equipment. And those markets certainly represent the company's bread-and-butter revenue streams.
However, as YARDZ conducts outreach to additional markets, it becomes apparent that there are other industries where large volumes of equipment are rented and owned, and which present significant growth opportunity for the company. These include:
Aircraft Manufacturing
Farming
Utilities
Railroads
Forestry
Landscaping
Logging
Mining
Shipping
YARDZ Pro – $199/month
One Account
Managed Role Accounts
Unlimited Units of Equipment
Load Unlimited # of Your Suppliers
Asset Tracking per Project
Inventory Summary Emails
Automated Inventory Alerts
No Reservation Fee
$49.99/per Additional User
YARDZ Corporate – $499/month
Ten Accounts
Managed Role Accounts
Unlimited Units of Equipment
Load Unlimited # of Your Suppliers
Asset Tracking per Project
Inventory Summary Emails
Automated Inventory Alerts
No Reservation Fee
$49.99/per Additional User
YARDZ Enterprise – $1999/month
50 Accounts
Managed Role Accounts
Unlimited Units of Equipment
Load Unlimited # of Your Suppliers
Asset Tracking per Project
Inventory Summary Emails
Automated Inventory Alerts
No Reservation Fee
$49.99/per Additional User
YARDZ Executive Biographies
jason perez
Cofounder / Chief Executive Officer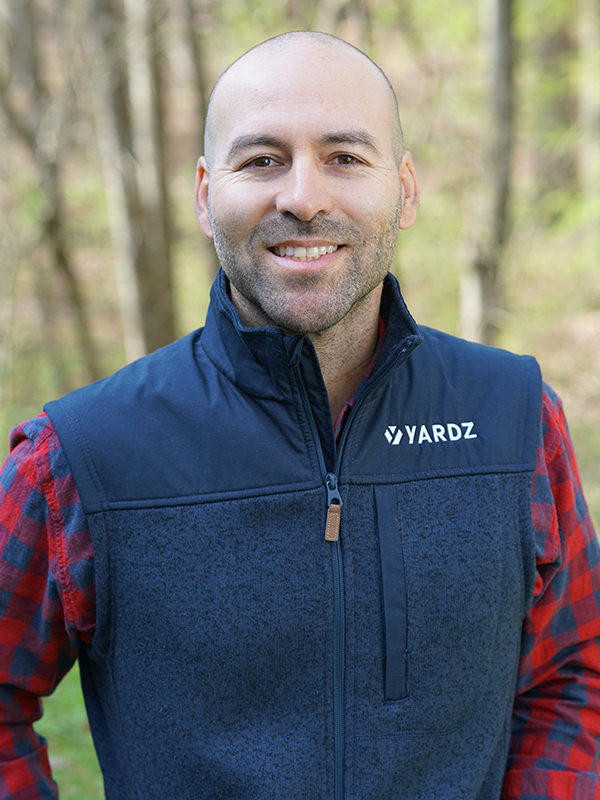 Perez is the Cofounder and Chief Executive Officer of YARDZ. As CEO, Perez manages the overall strategic direction of the company as it expands in scope and size. Before establishing YARDZ, Perez founded the Veritas Group, a consulting and management firm that had great success in the mission critical world. Before that he was Manager of Southeast Region Construction for Syska Hennessy Group. He has sat on the boards of several non-profit entities and is presently an Ambassador for the Marine Raider Foundation.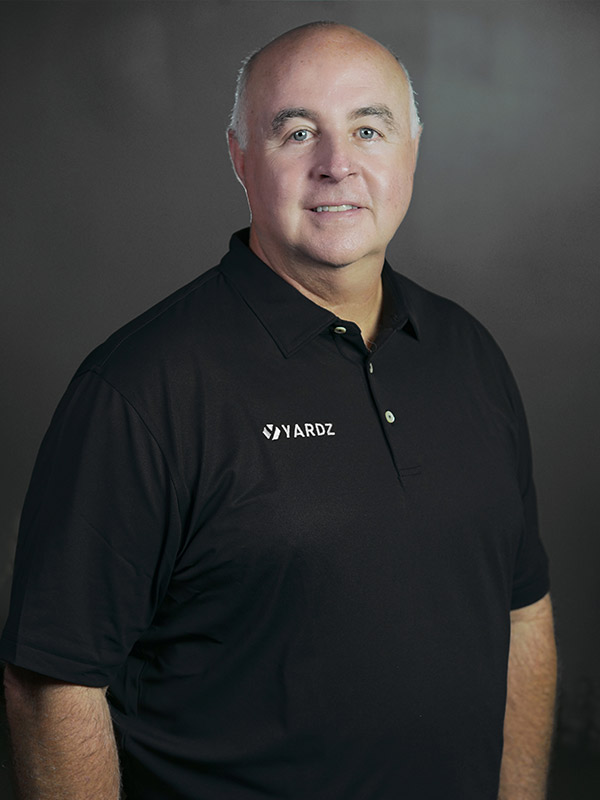 Westley Parks is the Chief Operating Officer of YARDZ. As COO, Parks holds a number of responsibilities, including management of all YARDZ strategic partners. He also works closely with the YARDZ sales team and will interface with key customer accounts. Parks is a 35-year veteran of the equipment rental industry and the former Chief Operating Officer of Neff Rental. As COO, he was an integral part of Neff's growth and expansion, and eventual sale to United Rentals, where he served as a Region Vice President until early 2019.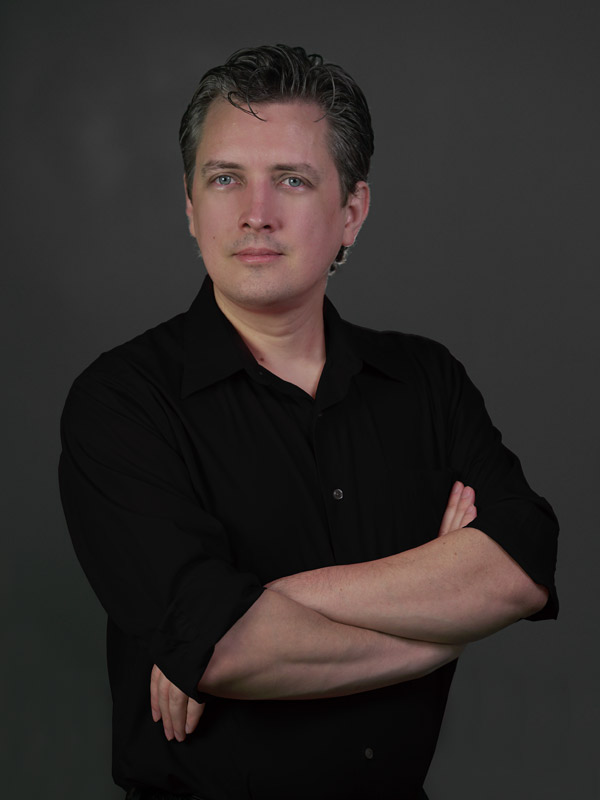 Anthony Green is the Chief Technology Officer of YARDZ. Green is an experienced software engineer and leader specializing in web and IoT applications where robust cybersecurity is essential. He brings a diverse background that mixes hard science and engineering with a solid understanding of entrepreneurial finance and marketing. He also has a proven track record in management and project leadership. Before joining YARDZ, Green served as president of AVAS Technology, an Atlanta-based company that builds security-focused web apps and online portals.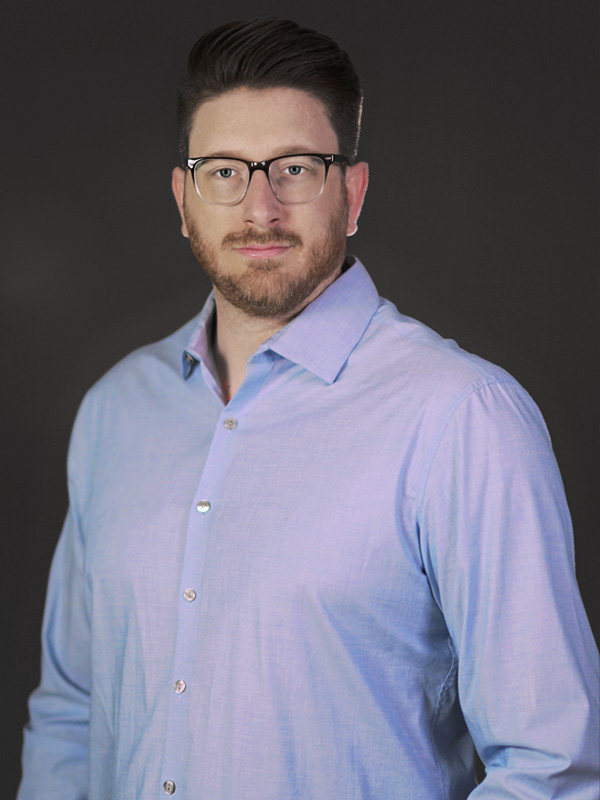 Joshua Schuyler is the Chief Product Officer of YARDZ. AS CPO, he leads YARDZ's long-term product vision, and is responsible for the YARDZ design program, product integrations, and customer experience. Before joining YARDZ, Schuyler founded Schuyler Media, an agency specializing in web development and media production. In fact, Schuyler has owned and operated media agencies working with customers in web development and video design across a broad spectrum of business types for over 14 years.