Jason Perez, the CEO of YARDZ, the premier technology platform for construction companies and general contractors to manage their owned and rented assets joins  Enterprise Radio.
Listen  to host  Eric Dye  & guest Jason Perez  discuss the following:
How difficult is it for construction companies to manage their owned and rented assets? Are many of them doing it in an inefficient manner?
What are the ramifications of not having a handle on the status of your equipment "" rented or owned "" both financially and operationally?
How does the YARDZ platform differ from other methods of managing equipment?
With the current Infrastructure Bill looking like it will pass in some form, construction activity is undoubtedly going to rise in the U.S. How does this bill make management of equipment even more critical?
Besides construction, are there any other vertical markets that can benefit from a platform like YARDZ?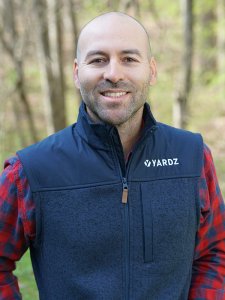 Jason Perez  is the Cofounder and Chief Executive Officer of  YARDZ. As CEO, Perez manages the overall strategic direction of the company as it expands in scope and size. Before establishing YARDZ, Perez founded the Veritas Group, a consulting and management firm that had great success in the mission critical world. Before that he was Manager of Southeast Region Construction for Syska Hennessy Group. He has sat on the boards of several non-profit entities and is presently an Ambassador for the Marine Raider Foundation.
See source article here: https://epodcastnetwork.com/managing-rented-and-owned-assets-the-right-way/