You don't need a complicated IoT platform to manage your things.  If you own equipment, tools or fleet we can help make your life simple.  See more, forget less and do it with less effort. You already control it all, we just want to make it easier.
Experience Easier Asset Management Today
We do it like contractors because contractors made us.
Rented & Owned
Yardz is about the big picture.  See everything in one place and make it easier to make decisions on when to rent so you use more of what you own.
Automated Reports
Get daily, weekly or monthly reports of all your tools and assets and where they are at.  Let us keep your team informed for you through automation. It does it for you.
Maintenance
Track maintenance anyway you want with a click of a mouse.  Yardz makes it easy to see what's coming and where its at so you get more done with less time.
GPS/Telematics
Yardz connects to the things you want to see.  Whether OEM or third-party systems , old or new we put it all in one place for you to see.
Tool Checkout
Writing it down is not enough or putting it in spreadsheets is not enough.  The Yardz tool checks to make sure your team still has it so that you don't have to.
Integrations
We work with your software to make life simpler.  Yardz can integrate into your PM or accounting software to make management of assets seamless.
What Contractors and Suppliers are Saying…
Assign Tools and Asset to Jobs or Individuals
Weekly Automated Custody Verification
Tool Assignment List with Color-Coding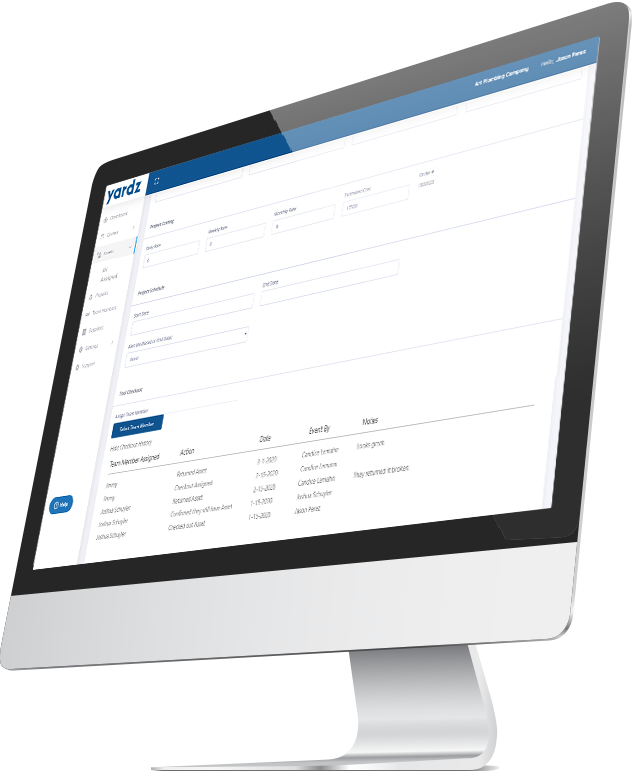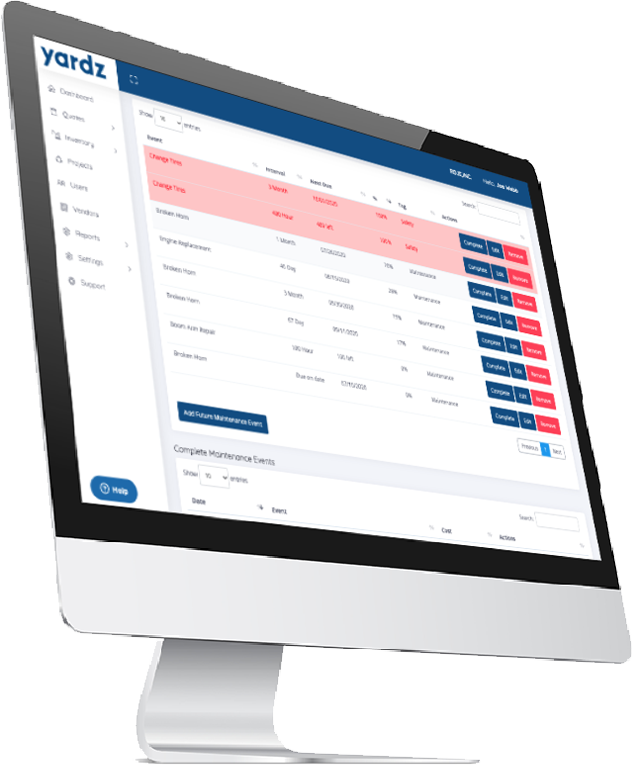 Create maintenance events on any interval
Create Work Orders for Immediate Service
Assign Maintenance Items to Vendors.
Color-Coded Maintenance list
Direct feed from Telematics
Includes Custom Tags for Admin, Preventative, Safety and others.
See OEM and Third-Party ALL in ONE PLACE
Quick Reference Click on Assets
Color-Coded for Maintenance Action Required
Direct Feed to Maintenance
Automated Project Allocation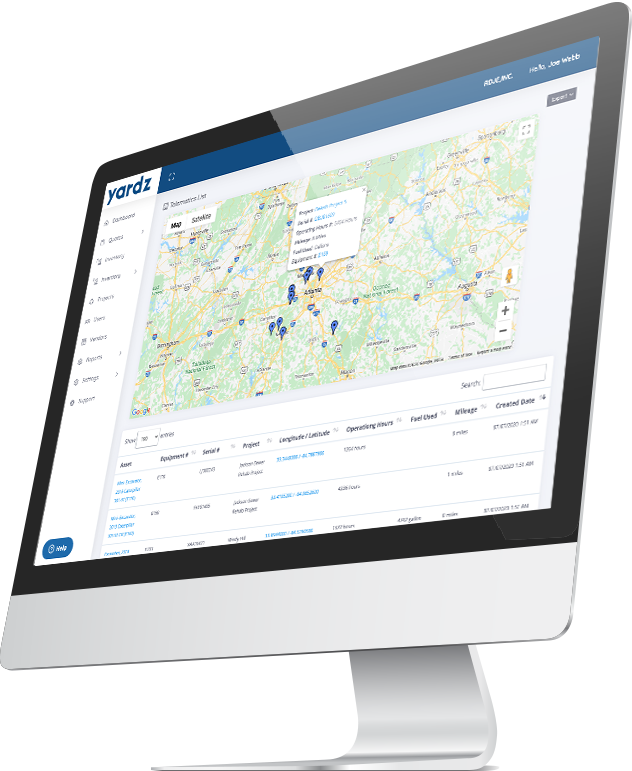 Never forget a piece of equipment again
Know where your assets are all the time with a click of a button. Help teams have transparency through automated project summaries and bring everyone together.
Here are some key features:
Project Summaries
Asset Alerts
Tool Check-out Weekly Confirmations
GPS/Telematics
Account Access and Permission Control
Project Mapping
Team Member Controls
Notification Customization
TAKE CONTROL OF YOUR ASSETS
See everythig in one place and get automated summaries sent to
your team.  Yardz brings people together to make assets simple.


Use it anywhere on any device.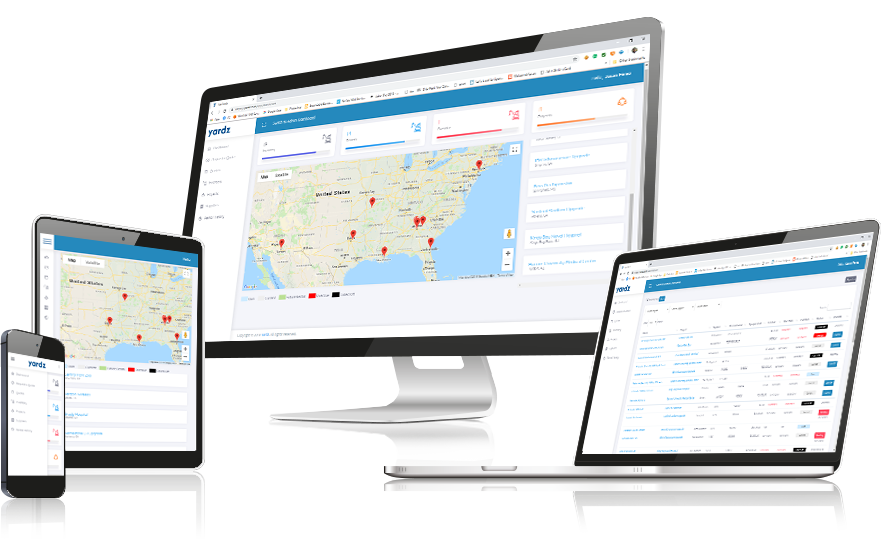 Use it anywhere on any device.